As you may know, the String Band Association has become a perennial favorite among many who support the annual Philadelphia Mummers Day Parade. In addition to competition on New Year's Day, we provide an atmosphere that promotes integrity, camaraderie, and strong family values. Our members have practiced our division slogan of Community, Inclusion, & Pride for the past 50 years.
Collecting money through sponsorships is a crucial element in funding the diverse array of events the String Band Association hosts throughout the year. By partnering with esteemed sponsors, we are able to create mutually beneficial relationships that drive brand exposure, foster networking opportunities, and enhance attendee experiences. Sponsorships not only help to offset the costs associated with organizing these events but also enable us to elevate their quality, ensuring that each occasion leaves a lasting impression on our audience.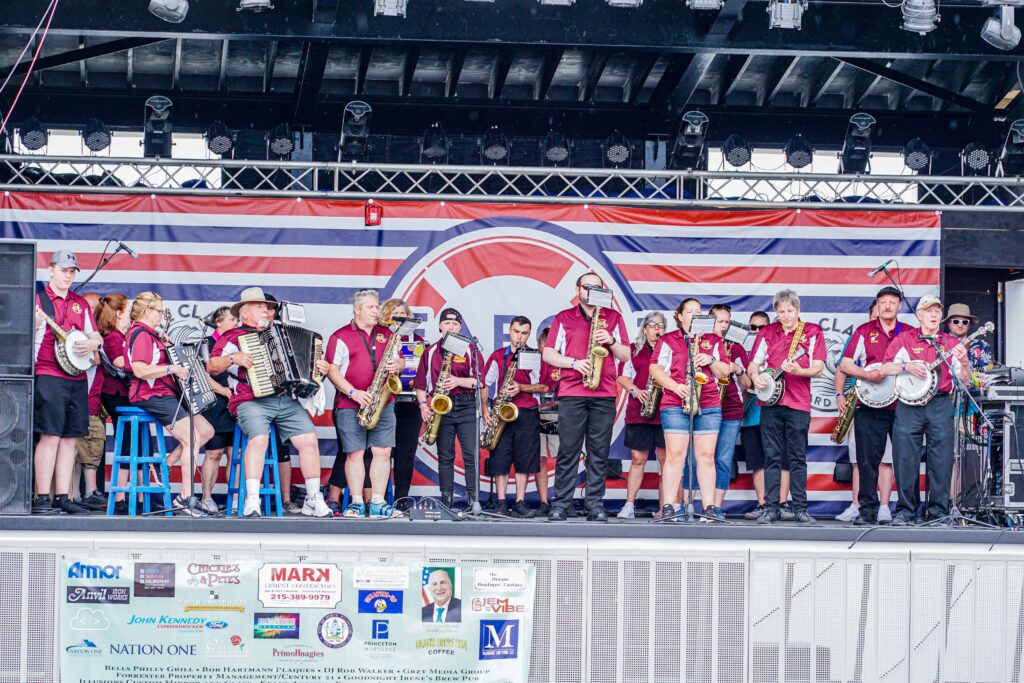 Current Sponsorship Opportunities
On January 1st, 2024 the Mummers will be holding our 124th annual Mummers Parade in the city of Philadelphia. For the second consecutive year, our parade will broadcast live on MeTV2, WDPN-TV in Philadelphia and surrounding states, for over 8 hours. In an attempt to make this event successful, we are seeking your support this year by becoming a sponsor for this great event.
With your support, we are hoping that this year's Philadelphia Mummers Parade fundraising efforts will help keep the country's oldest continuous folk parade alive for years to come.
Our parade will feature participants from the String Band, Comics, Wench Brigades and Fancy division. In addition to these performances, we will also have appearances from Mummers personalities and local celebrities throughout our television broadcast.
A key to the financial success of this fundraiser is sponsorship. Included with this letter is a sponsorship proposal. All sponsors will be prominently displayed at the event for all spectators and participants to view. In addition, the Philadelphia Mummers Parade is a 501(c)(3) charitable organization. As such, your donation would be tax-deductible. A receipt and tax identification number will be provided to all sponsors.